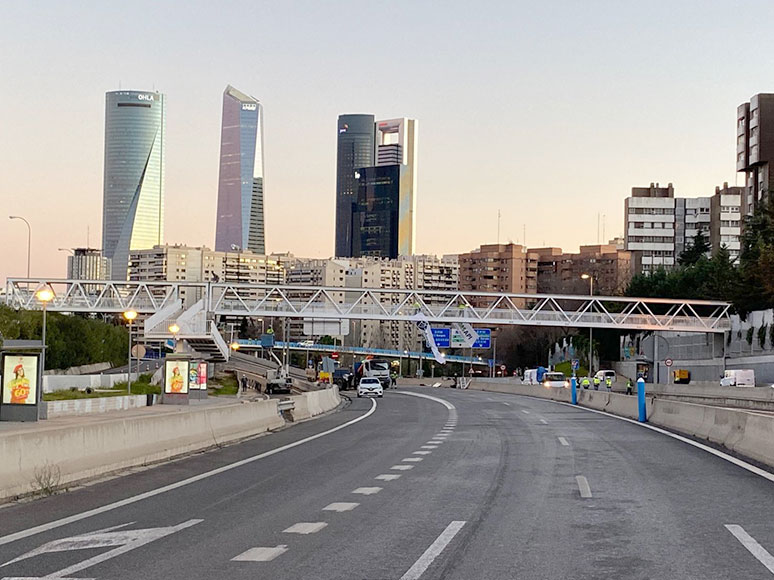 Project description
Work promoted by Madrid Calle 30.
This catwalk dates from 1982, the so-called World Cup catwalk, which linked the Santiago Bernabéu Stadium with the Palacio de Congresos.
When the World Cup ended, it was reused for the access linking the La Vaguada neighborhood with the Ramón y Cajal Hospital.
The works carried out have been:
Replacement of the existing deck of the greater span span and placement of the new deck, fully executed in the workshop, with similar characteristics to the existing one, made up of two Warren-type lateral lattices braced from the bottom by means of stringers and San Andrés crosses; above by a Warren type lattice with vertical studs.
For the hoisting of the new span (110 tn), large capacity cranes (750 tn) have been used, in order to open it to the public once it is in place, reducing the cut-off period on the catwalk to one weekend.