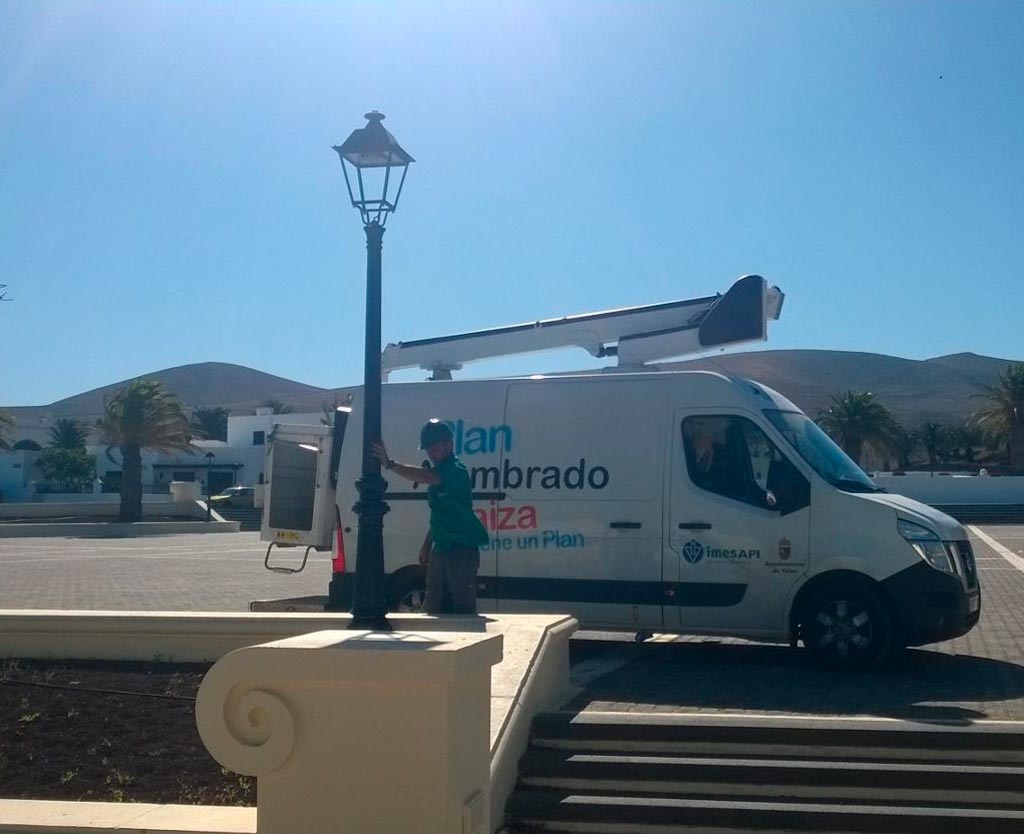 Description of the Project
The ESE project undertaken by ImesAPI in the Canarian town of Yaiza only 1 year ago has managed to reduce energy consumption by 52% and therefore CO2 emissions, thus obtaining an annual saving of approximately 60% for the municipal coffers.
The Municipality of Yaiza has managed to meet the objectives of the Action Plan for Energy Saving and Efficiency 2011-2020 through an ESE (Energy Services Company) project developed less than 1 year ago by imesAPI.
This is the result of an energy efficiency strategy implemented by imesAPI, which included the total renovation of public lighting in the municipality (replacement of low efficiency lamps with LED lights, installation of light with a neutral temperature colour, etc.), in total more than 2,000 lamps, as well as the installation of a system of tele-management and control of the installations (SIGMA) in all the lighting boards (16).
This tender means a step forward in what is understood as Public Lighting maintenance. This contract takes into account aspects not yet contemplated and which result in continuous improvement, efficiency and verifiable and measurable energy saving, ensuring the correct functioning of the public lighting of the municipality maintaining the level of service for which the facilities were projected, preventing possible breakdowns and carrying out, when appropriate, repairs, replacements, supplies, improvements and modifications.