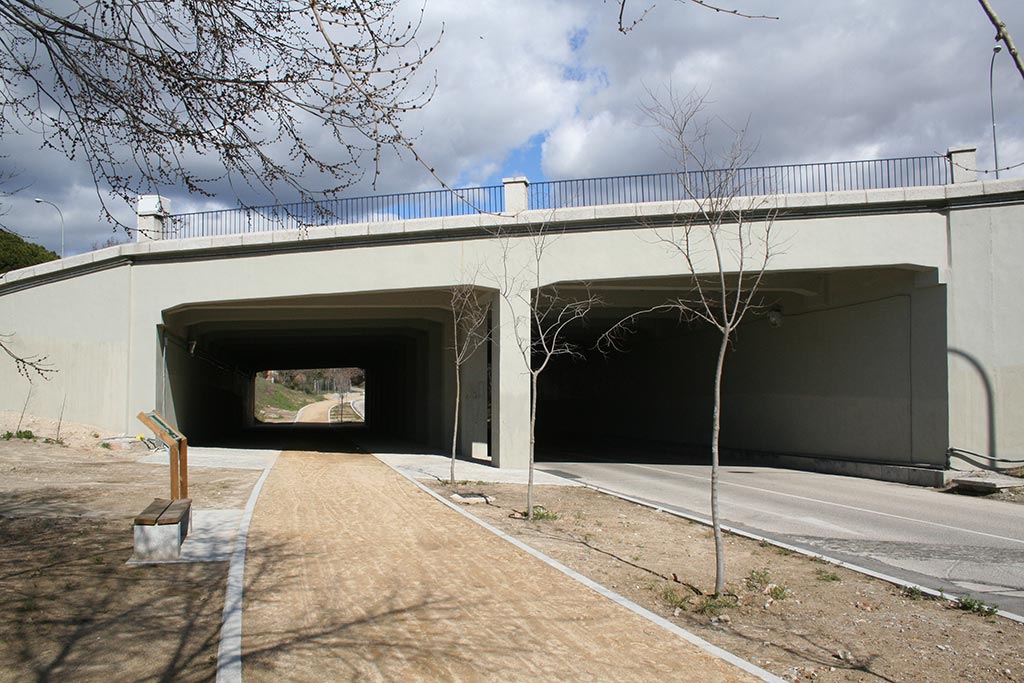 Description of the Project
The bridge is located on kilometre 6.5 of A-6 motorway, passing over the access to Veterinary School in Madrid. It is a skew bridge formed by 2 hyper static spans of 15 beams of variable section.
The free light in both bays is 10.00 m and has a width of 41.10 m, although there is a longitudinal joint between two beams, which converts the structure into a double board.
The works consisted in the repair of all the existing damages as well as the reinforcement of the structure with carbon fiber.
The damages that were repaired were:
Recovery of plasters due to loss and wear
Elimination of humidity and efflorescence
Sealing and injection of cracks
Cleaning and passivation of corroded steel
Recovery of lost concrete volumes with high strength thixotropic mortars without shrinkage
Increase in pylon section
Reinforcement to improve the bearing capacity of the structure, both shear and bending, through the placement of reinforcement with carbon fibre
Application of an anti-carbonation acrylic paint to improve its protection against attack by corrosive agents