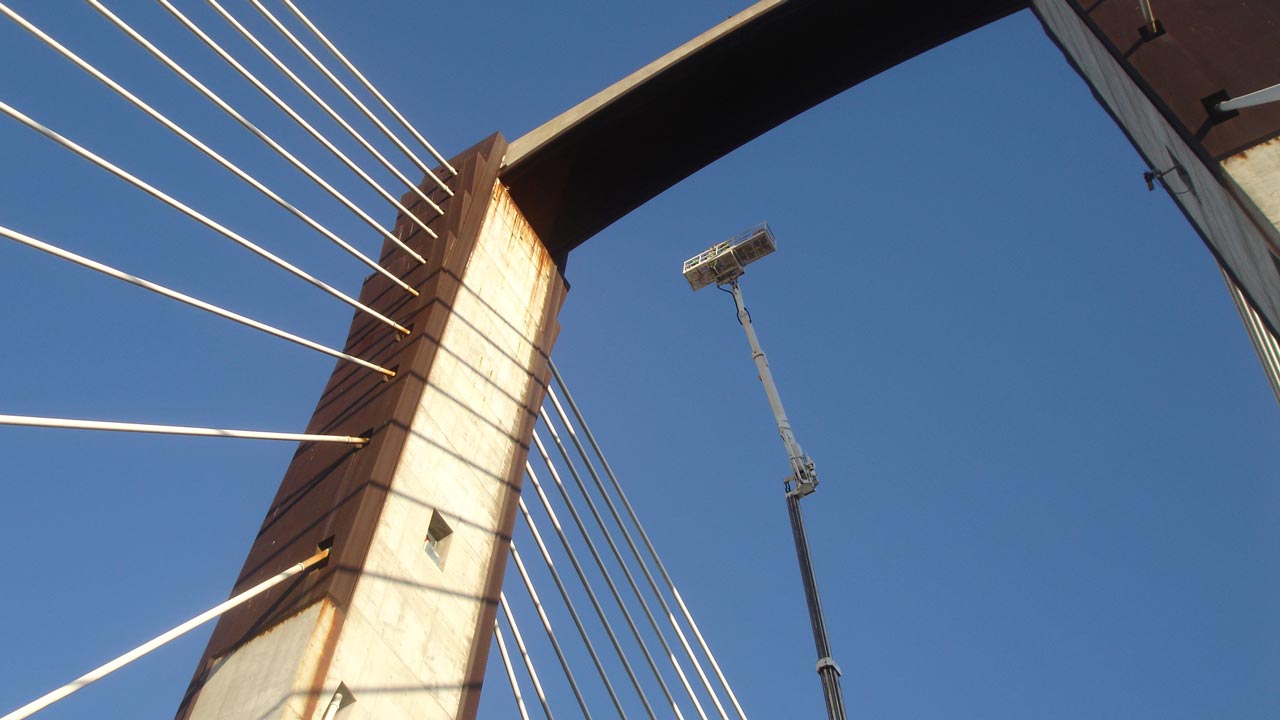 Description of the Project
Contract for the maintenance and operation of SE-30, SE-40 and approach roads to Seville.
With stretches of more than 100,000 vehicles a day in the SE-30 and accesses, it includes the 'V Centenario' bridge, a cable-stayed bridge over the River Guadalquivir with reversible central lane. We hold a contract for 150 km of motorways with more than 40 grade-separated interchanges.